Business IT Support
We help your business Grow!
BUSINESS IT SUPPORT
Are you spending too much time worrying about less-than-stellar business IT, including hardware and software? Are you wasting too much time and energy implementing quick fixes that only temporarily solve or mask a problem?
With decades of education, experience, and knowledge, In2Tech's small team of experts provide outstanding business IT support to all kinds of businesses.
Our clients love speaking directly to their very own IT support person via telephone, email, remotely, or onsite. Our expert IT support and services are coveted by business owners all across Melbourne, particularly Bayside regions including Brighton, Black Rock, Chelsea, and Mornington.
We offer flexible support and, as part of our Service Level Agreements (SLAs), you can benefit from an advantageous out-of-hours IT support service. Our SLAs also provide a fair and fixed maintenance cost, which helps your business set realistic budget for IT support and various IT services. Follow the links below to find out more about our main IT support services.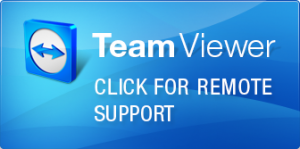 OUR HAPPY CLIENTS
"I've been dealing with Richard Kemp for over 10 years in the corporate IT space. In that time I have found Richard Kemp trustworthy, reliable and have no hesitation strongly recommending his services to any of my clients."
George Shafik
Owner, G&S Shafik PTY LTD
---
Small and Medium-sized Business IT Support
Regardless of the size of your business, you rely on technology and IT to stay running all day long.
Business owners have enough to do without adding IT to the long list. You can't afford to waste time battling ongoing challenges with your IT systems. In2Tech works closely with businesses towards their end goals through strategic IT planning and ongoing management.
Put simply, we take away the headache of planning, implementing, and managing IT solutions. Find out more about In2Tech.
---
GET IN 2 TECH… GET PRO-ACTIVE IT SOLUTIONS FOR BUSINESS
When was the last time you had truly outstanding business IT support?
Richard and the team at In2Tech are dedicated to providing business owners like you with first-class, reliable, and honest IT support.
We know what we're doing, and we love what we do!